Things to Consider While Designing a Website for Your Small Business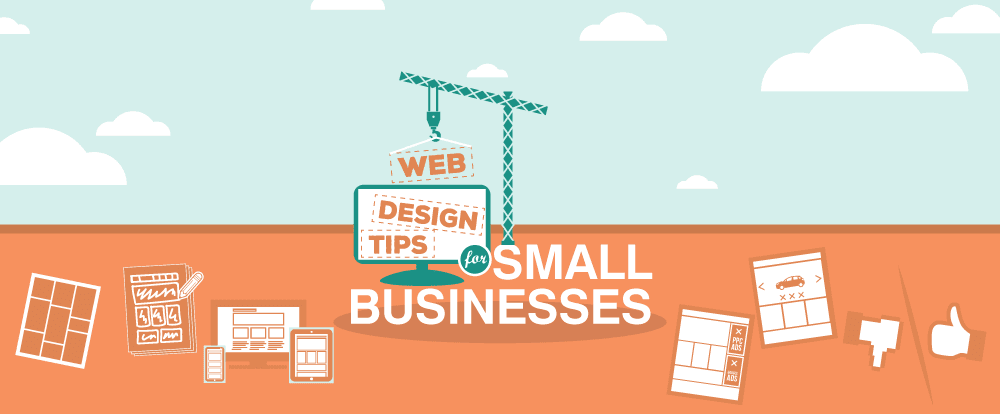 There is no doubt that the internet is the biggest source of information regardless about which thing you are searching upon. And same is the thing when it comes to hiring services and buying products. No matter what type of business you are running, consumers will visit your website first, will check the details and then will make their decision. So, having an attractive business website that would explain your niche clearly is really crucial for your business.
However, when it comes to designing the first website for your small business, then the business owners remain unable to evaluate the design requirements. To help you out, here we are going to mention the website design tips.
Make it look simple but professional
No doubt you need to have an attractive website but it does not mean that you would add numerous colors to it. Design a logo that would be unique, attractive and clearly display your business name. Then choose your website's color and design accordingly that would match your business niche. To say in short, don't create a mess on your website; keep it simple and professional.
Keep the navigation simple and easy
User experience is the most important thing that you need to keep in mind while designing a website and easy navigation is an important aspect of that. No one will like browsing your site if they are not getting the things they are looking for. So, display your services/products in an organized way and offer an easy navigation to your visitors. Your navigation menu should guide the visitors to what he would be looking for.
Put crucial information above the fold
The majority of the visitors don't scroll the page to the end; they just read the information mentioned on the top and then decide whether to scroll down or click back. So, ensure to put all the crucial information above the fold. It will help you retain the visitors on your website.
Your business name and logo should be in the prominent spot, headlines should be attention-grabbing, services and products should be summarized in the menu bar, and don't forget to include calls-to-action.
Focus on the load time
The average time for which the visitors wait to get the website loaded is 2-4 seconds. So, make sure your website loads fast if you want to drive traffic and increase your customers.
– Make the design responsive as mobile phones are more used to access the data as compared to the PCs
– keep the image size low
– No doubt videos are essential but post only the necessary ones and they should be the best
– Embed social media sharing buttons on your website
Let your business website build credibility
As the website is the first thing that customers will see about you, use it to build credibility and trust among the users. Create a portfolio enlisting all your major projects, encourage your happy customers to write testimonials, include links to the magazine or newspaper articles which have featured your business and don't forget to mention your achievements. All these things will let you build trust among the customers.
Calls-to-action should be clear
Don't keep the visitors just looking at your website; include clear calls-to-action to take them to the next step. It is the best way to demand action from the audience. Few examples of calls-to-action are- "Buy Now", "Get more info", "Get a Quote", "Call Now", "Visit Us", and more.
A website built keeping all these things in mind will definitely help your business establish name and experience growth over the time. Also, you would need to have patience as results will take some time.
Tweet
About the Author
InsigniaWM is a professional Web Design & Development company based in Bhopal, India and serving best IT solutions to many clients across the world. We specialize in website designing, eCommerce, mobile apps, graphic design and brand identity.
Email the author: info@insigniawm.com